Breast

surgery
Breast procedures

aim at restoring balance and beauty to the breasts.

Breast surgery

can correct hypoplasia (underdeveloped breasts),

hyperplasia (overdeveloped breasts),

symmetry imperfections,

breast sagging (ptosis)

or reconstruct the breasts

following a mastectomy.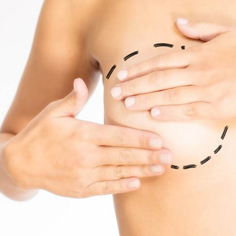 Breast implants
Breast augmentation with synthetic implants
Breast implants
To address the lack of breast volume, silicone breast implants can be inserted though very discreet incisions. The result : bigger breasts with more roundness and natural appearance.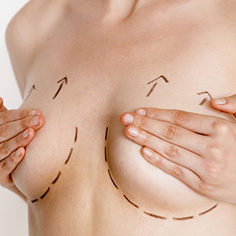 Breast lift (mastopexy)
To correct breast tissue sagging
Breast lift (mastopexy)
Breasts tend to sag due to aging, pregnancy or weight fluctuations. Breast lift is a surgical technique designed to lift up sagging breasts and restore their roundness.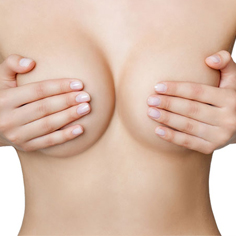 Breast reduction
To decrease breast volume
Breast reduction
When overdeveloped breasts cause back pain and emotional discomfort, it preferable to decrease their size by removing breast tissue excess (mammary gland and / or fat).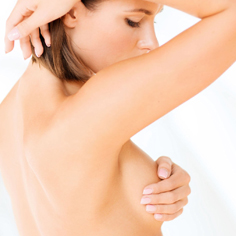 Fat transfer to the breasts
For a subtle increase of breast volume
Fat transfer to the breasts
Fat transfer to the breasts is a very popular breast augmentation option for women who want a subtle breast volume increase. The results of this minimally invasive procedure are perfectly natural.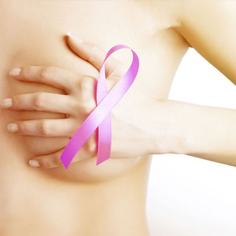 Breast reconstruction
To reconstruct the breasts after a mastectomy
Breast reconstruction
Breast reconstruction is an important part of breast cancer recovery. After a mastectomy, women can choose breasts implants to restore the shape and size of their breasts.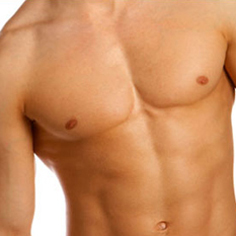 Gynecomastia surgery
To remove tissue excess in the male breasts
Gynecomastia surgery
Gynecomastia is a condition that tends to feminize the appearance of male breasts, which can deeply affect confidence and self image. This condition can be treated by a breast reduction procedure which removes tissue excess.