Body

surgery
Then again,

Body Contouring

procedures aim at balancing body proportions

and correct the effects of skin deterioration in certain areas.

Fat deposits

located in problematic areas

can be treated with

liposuction

whereas skin excess is treated with a skin removal technique

(skin removal procedure).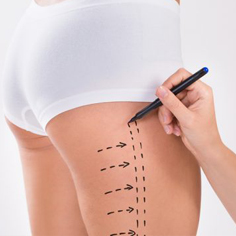 Liposuction
Removes fat bulges in problematic areas
Liposuction
Liposuction allows you to slim down unwanted fat bulges. The procedure is extremely popular due to its very satisfying results and relatively short recovery.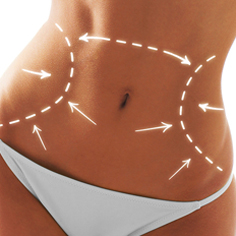 Tummy tuck
To flatten and tone up the stomach
Tummy tuck
The tummy tuck procedure corrects stomach imperfections caused by natural aging, weight fluctuations or pregnancy. Muscles and skin are tightened to flatten the stomach.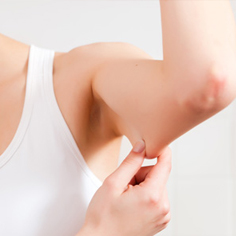 Arm lift
Tones up and slims down the arms by removing skin excess
Arm lift
Natural aging of the skin often causes its laxness, especially in the inner arms where it's very thin, which leads to the dreaded flabby appearance of the arms. The arm lift procedure addresses this particular issue.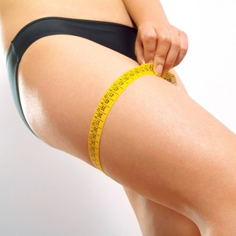 Thigh lift
Slims down and tones up heavy thighs
Thigh lift
Skin aging can be observed in the inner thighs where it is delicate. The skin in this areas tends to lose its elasticity and sag over time. The thigh lift surgery can treat this laxity, by removing excess tissue.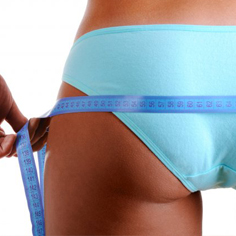 Buttock augmentation with implants
To make the buttocks more round and sensual
Buttock augmentation with implants
Lack of roundness and volume in the buttocks are a source of embarrassment and poor self image for many women. The flat appearance of the buttocks can be corrected by buttock implants.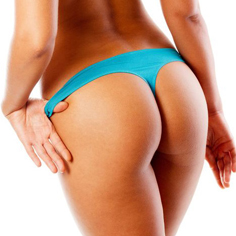 Buttock augmentation with fat grafting
A natural volume augmentation with a fat transfer
Buttock augmentation with fat grafting
Fat grafting can be used to add volume to the buttocks with a perfectly natural result. Liposuction is performed to harvest fat during the first stage of the procedure, which allows fat deposits to be treated at the same time.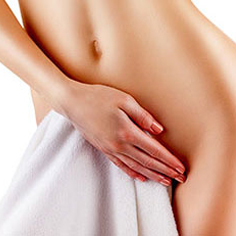 Intimate cosmetic surgery
Corrects labia minora hyperplasia
Intimate cosmetic surgery
When the labia minora is too developed (hyperplasia), their unsightly appearance can cause physical and emotional pain. To address the problem, the labiaplasty procedure restores balance to the labia minora by removing tissue excess.